Three Steps to Take Before You Call a Fundraising Consultant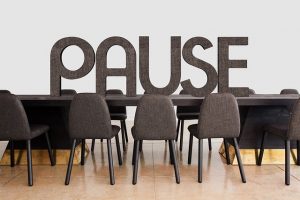 It's likely that your non-profit is on a tight budget, and consultants aren't free (unless it's over coffee, of course). So, take these three actions first, or as Socrates said, "Know thyself."
1. Quietly undertake the difficult work of answering this often hidden question: What would our annual budget be if we paid staff well, filled open positions, updated technology, projected HVAC and roofing repairs, and expanded services to meet the real community need?
Compare that number to your current annual revenue (the sum of philanthropy, earned income, government grants or reimbursements).
What's your gap?
Next, meet with your board chair and begin to prioritize your needs and to brainstorm on how to fill these funding gaps.
Donors will give more when you articulate a well-prepared case which shows how "more" impacts your mission and the people you serve.
2. Assess how your team and your board can learn from each other.
By assessing the strengths and weaknesses of your staff and board, you may find that simply rewriting a job description or subscribing to on-line training can fill a gap permanently.
For example, your young fundraising coordinator may need to be paired with a senior board member to mentor her on sponsorship sales.
Or, a seasoned board leader may simply need to meet one-on-one with newer board members to say thank you, re-engage them around the mission, and ask, "What else do you need to know about the organization?"
3. Energize your nominating committee
Healthy boards have term limits, which means annual openings need to be filled with your mission in mind.
Here's how I did this as a non-profit exec: On behalf of our nominating committee chair, I invited the full board to submit names, and all were considered.
I personally recorded notes, responses from nominees, and the name of each nominator in a table in Word (which I'm happy to share).
I well understood that new board members were imperative to my professional success so I handled the administrative work and gently nudged this process forward.
Year after year, this running list became our starting point.
Our Board Member Expectations document provided quickly allowed nominees to decide whether our work fit with their schedules and personal vision.
(Watch How to Write Board Member Expectations)
Our annual calendar drove meetings and decisions. For example, our slate had to be confirmed by December to be part of the annual meeting in February. To meet this deadline, I started the process in September.
Conclusion
These steps aren't quick or easy, but they are free! And in a field where every dime you save impacts the life of someone you serve, well…sometimes it's worth waiting to call the consultant.
---
Want a professional perspective on your project? Contact Phoenicia.
Watch a sample of her work here!
Discover more simple, experience-based fundraising tips, by Clicking Here.
To share feedback on this post, email PMiracle@MiracleStrategies.com or post to my Facebook page. To get winning, donor-centric, goal-focused fundraising & marketing tips delivered directly to your inbox sign up here!