Cause Marketing and Your Case for Giving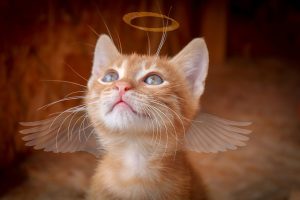 Today's blog features Savannah business leaders and ran first in the Savannah Morning News. Click here.
In 2003 a former marketing professional from Colgate-Palmolive joined the non-profit board where I worked. Jim Emery transformed our traditional case for sponsorship into a conversation around "cause marketing" and the "halo effect."
How Sponsors Reflect Goodness
"Sponsorships provide the power of image transfer (the halo effect)," Mr. Emery said. "The brand gets linked to the core value and attributes of the event or cause."
The internal impact is tangible: Employee morale is higher. Perceptions change, and corporate culture is impacted.
The impact is also external:
Fund a 5K, and you're associated with a healthy lifestyle.

Underwrite a summer camp for disadvantaged children, and you're a Good Samaritan.

Sponsor an event honoring a beloved mentor, and your corporate heart will reflect their goodness!
Sponsorships deepen brand loyalty.
Well-known Savannah philanthropist Elizabeth Anderson said, "My husband Curt and I appreciate those who serve on boards and in advisory positions to help round out leadership of charitable organizations.
"When you see sponsor names that keep appearing, you gravitate toward them. It's important to support businesses that are here in Savannah and are serving our community," she concluded.
Watch "How to Grow Corporate Sponsorships"
A Result, But Not the Reason
Philanthropist and businessman Dale Critz, Jr. said he looks beyond marketing to the organization's charitable impact when deciding where Critz Auto Dealerships will be a sponsor. His decision-making centers on outcomes.
"The bottom line is, what are they doing with what you give them?" he said.
Mr. Critz chooses carefully, gives significantly, and comes back year after year to organizations with proven outcomes such as the United Way of the Coastal Empire, Savannah Music Festival, the Lowcountry Annie Oakley's Charity Clay Shoot, and the Telfair Ball.
The Non-Tangible Impact
When building Seacrest Partners, David Paddison, president, and his partners were intentional about supporting the community even before they made a profit!
"Corporate giving is more than just financial," Mr. Paddison said. "We engage in the leadership and strategy of the organization.  We believe that's where you build relationships that reinforce your company's brand and image as a community partner.
"When we started, our financial resources were limited, but all of our company's partners were very generous with their time.  We worked hard, engaging in many causes, and to this day community involvement is one of the cornerstones of our business."
Click here to watch the Savannah CEO interview with David Paddison.
Small Business Cause Marketing
Dave and Carole Legasse opened Salt Table seven years ago. "During our careers, Carol and I have always given back, but with our investment into our small business, we had to be creative."
The Legasses partner with charities by co-branding. "We put the organization's logo on a product label so customers understand their purchase has a purpose and that a substantial percent of the sale is donated to the organization. The net amount over the years has been significant."
Strengthen Your Case
In 2019, as you make your case for sponsorship support, work to connect your mission to a cause your prospective sponsor believes in. Then, remind the decision-maker that the result will be happy employees, devoted customers, and a bright halo, reflecting goodness from the philanthropic organization you represent.
---
Want a professional perspective on your project? Contact Phoenicia.
Watch a sample of her work here!
Discover more simple, experience-based fundraising tips, by Clicking Here.
To share feedback on this post, email PMiracle@MiracleStrategies.com or post to my Facebook page. To get winning, donor-centric, goal-focused fundraising & marketing tips delivered directly to your inbox sign up here!