Read in Sav Morning News

How to Raise a Fundraiser Who Stays
The Average is 29 Months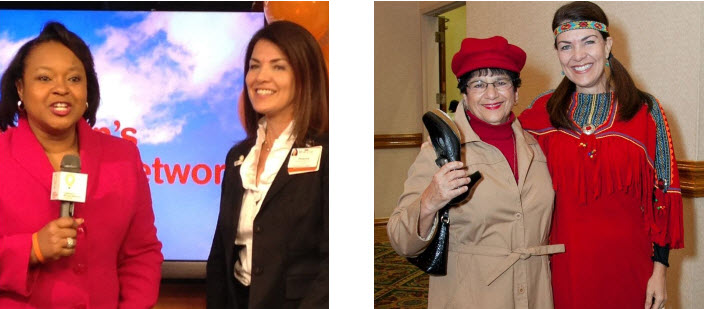 Photos: Community professionals like WTOC anchor Dawn Baker and board member Toby Hollenberg were among the many who
honed my fundraising skills!  This blog is dedicated to the many who trusted and trained.
The average early-career fundraiser remains only 2.5 years in a new job, according to a recent report.
The Association of Fundraising Professionals report continues: "The fundraising sector will face a worsening 'talent crisis' if it fails to invest in the career development of millennial fundraisers."
In the report, Oklahoma-based fundraiser James Green, MBA, CFRE, says, "Young fundraisers are eager to learn. Taking a caring and personal interest in their professional career can have a dramatic impact."
When I'm consulted by board members or executive directors who have open positions, I advise this: The right person can be trained to be a great fundraiser and a devoted team member.
Yes, I'm suggesting you Raise your Fundraiser!
I mean "raise" as in "bring up, grow, increase in stature and ability." In other words, seek to develop someone you already know – a current employee, volunteer, recent graduate or early retiree – someone who exhibits qualities essential to fundraising.
Important traits
As you look around, seek candidates with these traits:
Stickiness to the community outside of the job.
Deep gratitude. Someone who will honor the commitment of the philanthropist.
My Big Chance
In 2000, Second Harvest Food Bank took a big chance when they hired me, a former high school English teacher with no non-profit experience, to lead marketing.
The patient volunteer committee for the food bank's largest fundraiser, Chef's Table, guided me through ticket sales, sponsorships, and live auctions.
Add in Excel training, professional resources from headquarters (Chicago), and a surprise opportunity to write grants. Within months, my boss popped into the office and asked, "How would you like to be director of marketing and development?"
In 2003, at Savannah Music Festival, trusting board members introduced me to friends and business associates, who funded our work.
The committee invested hours helping me develop projections tied to live prospects and Excel reports to track major gifts, membership, and even golf teams.
Early on, while reviewing a special events budget, a seasoned gala chair taught me a lesson I often quote: "If you don't spend it, you don't have to raise it."
The Leap
In 2009, Memorial Health Foundation hired me from across town to lead their philanthropic efforts.
Responsibilities grew. Reports now included the cost of raising money. One gala became 12 annual events. One focus expanded to five centers of excellence. Added charges included capital campaign strategies, cash flow projections, and donor stewardship programs.
More importantly, this work succeeded because of a capable, hard-working development team, supportive upper management, strong board leaders, and access to top-notch fundraising software.
Need Examples?
Union Mission discovered Emily Bressler among their volunteers. She is now marketing and community outreach coordinator.
Hospice Savannah Foundation promoted Jamey Espina to vice president. For 15 years, he led their counseling and operational initiatives.
Telfair Museums moved up Molly Taylor to deputy director from director of development, her title for six years.
Look Around.
When you discover her, be patient. Anything I know about fundraising, I've learned on the job.
---
Want a professional perspective on your project? Contact Phoenicia.
Watch a sample of her work here!
Discover more simple, experience-based fundraising tips, by Clicking Here.
To share feedback on this post, email PMiracle@MiracleStrategies.com or post to my Facebook page. To get winning, donor-centric, goal-focused fundraising & marketing tips delivered directly to your inbox sign up here!