The Special Event Shocker Series
Real-Life Solutions Included!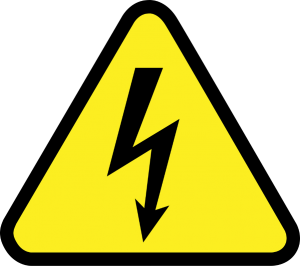 Shocker #1
"And now," our emcee said, "we will share the story of how Lane's life was saved following his tragic four-wheeler accident."
The tuxedoed emcee sat down. The room grew quiet. And the large white screen…remained white. Heads turned toward the scurrying professionals hired to run sound and video.
And then, heads turned toward me. A major donor walked over and whispered, "We have to show their video."
Our team had tested everything the night before, and it worked beautifully. The sound and video and PowerPoint presentations had transitioned seamlessly.
So what happened?
During this crisis, I learned that video and PowerPoint presentations often fail to transmit via the same computer cables. A switcher is required.
It seems the contracted sound crew was working several events that weekend, and one of them had taken the switcher with him when he left the night before.
How to Avoid This Scenario
1. Ask your sound crew about the "switcher."
2. Perform your sound check on the day of the event, preferably within 3 hours of start time.
Bonus Tip: Ask venue staff about AC and lights before the day of the event. Even if you must pay, ensure that the expert light-dimmer and temperature-changer is scheduled for your event!
Audiences know you do good, but outcomes are forgotten by freezing guests in bright rooms with soundless videos.
What's the backup solution?
Do what we did: The emcee returned to the stage, apologized, and moved on with the program, while the professionals manually transferred cables from the device showing PowerPoint to the device with the video loaded.
In the end, the video played. Our friends at the sound company donated $1000 back to our organization, and I learned about switchers.
---
Want a professional perspective on your project? Contact Phoenicia.
Watch a sample of her work here!
Discover more simple, experience-based fundraising tips, by Clicking Here.
To share feedback on this post, email PMiracle@MiracleStrategies.com or post to my Facebook page. To get winning, donor-centric, goal-focused fundraising & marketing tips delivered directly to your inbox sign up here!