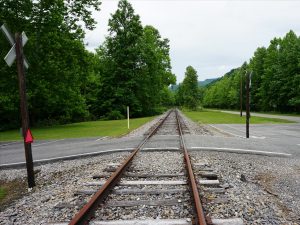 Steel-toe Boots and Community-Focused Fundraising
It's been 35 years since I worked on Saturdays and after high school in my Dad's shoe stores. Our best sellers included rubber, steel-toe boots for $19.99 and work clothes for .99 each.
Our target market for these items were coal miners.
(FYI, mining fueled the industrial revolution, helped win World War II, and provides good-paying jobs so men and women can feed their own families!)
For years, we supplied boots and clothes at a reasonable price, and miners patronized our stores.
Like this story, community-based fundraising works because it's rooted in local people and place.
Dad's business model followed me into fundraising over two decades ago, and it never fails.
As a fundraising consultant, I advise professional fundraisers and volunteer board members to be cautious before replacing what works locally with a strategy or campaign unsuited for their community.
"Donor-centered fundraising" is a well-established concept, but what about community-centered fundraising?
In today's blog, I hope to encourage you to take a look at where you are (place) and the people who fund your cause. Of course, we need to tweak, improve, research, and hone…but don't jettison yet what's working where you are.
How to become a community-centered fundraising professional
1. Research your organization's data to determine what's already working for your organization in your community.
Specifically, pull outcomes for each strategy: How much did you net? How much did you spend? How many people participated?
Now, look to see if these numbers show growth or decline. Based on staff and audience feedback, what can you do to improve each strategy?
2. Hire locally, or grow your team from within when possible.
3. Study your region's demographics. Before you adopt new strategies or fundraising appeals, look to see if they're working in communities like yours.
4. Ask your board members and longtime supporters for their insights.
Do you mail too often? Is your gala exciting or stale? Where are they giving online?
For-profit companies create customer advisory boards, focus groups, and feedback mechanisms to meet their customers' expectations. Not-for-profit organizations that ask for feedback will benefit.
5. Embrace the preferences of your local community.
From 1975 to 1983, while we sold steel-toe rubber boots, everyone else was selling Air Jordans, Reebok Pumps, and huaraches.
Customers didn't come to us for these products, and we couldn't afford to invest in an item – regardless how popular it was – that sat on the shelf, unsold.
Neither can you. Consider this the next time a new software salesperson comes your way or the next time someone suggests a glossy, heavy newsletter.
I Believe It Always Works
Several years ago, our local Rotary hosted the executive director of the state's Chamber of Commerce. He spoke on growing business in a tourism-based economy. Give them what they expect, he said, in essence.
I believe that works everywhere.
---
Want a professional perspective on your project? Contact Phoenicia.
Watch a sample of her work here!
Discover more simple, experience-based fundraising tips, by Clicking Here.
To share feedback on this post, email PMiracle@MiracleStrategies.com or post to my Facebook page. To get winning, donor-centric, goal-focused fundraising & marketing tips delivered directly to your inbox sign up here!