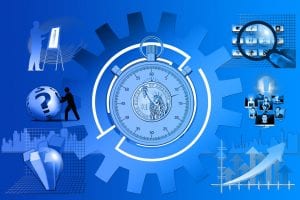 Non-profit organizations can benefit significantly from their board members' seemingly unrelated professional experience if they're intentional, ask questions, and value learned insights.
Recently, Mr. and Mrs. Donald L. Mayer donated $450,000 to support Savannah Early Childhood Foundation. Don, a Harvard graduate, pilot, and retired counsel for Gulfstream Aerospace Corporation, said he chose to support SECF "after I reflected on the 1980's and 90's focus we (Gulfstream) had on finding the root cause of the problem.
"When Paul (Paul Fisher, president of SECF) talked about college students needing remediation and about high school, middle school, and elementary school teachers saying they had no time to remediate, I realized, they (children), in large part, are not school ready.
"That just resonated with me," Don said. "The root cause defined the ages of 0 to 3, 4, or 5 as being the optimal age to influence change! Their (SECF's) focus on parent awareness and training parents to be their child's first teacher made perfect sense to me!"
Volunteer, mother, and dentist Marie Walls sits on the board of her children's private school where her experience as practice co-owner with her husband, an orthodontist, enhances significantly her respect for data integrity in fundraising.
"Our staff enters multiple insurances, records numerous parent addresses in cases of divorce, and makes notes on each patient," she said. "We don't get paid if this information isn't correct."
Marie's insight into how data management influences financial outcomes makes her a strong advocate for a robust software program and personnel training, areas that board members often consider operational and outside their scope of influence.
"It's worth budgeting for," Marie said. "In the end, these are the people who are helping us reach out goals, and we need to have their information right!"
Tom and Sue Reilly retired to Savannah from Boston almost 15 years ago. Long-time philanthropists and devoted volunteers, Tom and Sue regularly support local events and annual funds.
Last year, over coffee, Gregg Schroeder, long-time president of the United Way of the Coastal Empire, and I shared with Tom an important legacy initiative launched by UWCE, where Tom sits on the finance committee.
Tom studied the non-binding letter of intent (LOI). "Come back in a few months," he said. "Let me know how you're doing." That was January 2017.
By February 2018, Tom and Sue had signed the LOI. "We support some organizations because of the good work they're doing today. But the United Way is one we believe will last. You'll be around in the future. If you're going to leave an organization in your will, you want to know they're going to be here when you're gone."
Tom's conclusion resonated: Planned giving donors seek sustainability. When considering a legacy gift, Tom's perspective was deeply influenced by his decades at Putnam Investment Management. He wasn't looking for short term gains, but a long-term return.
Glean today from the rich experiences of your board members! And, never say, "We're a non-profit. That won't work here."
---
To share feedback on this post, email PMiracle@MiracleStrategies.com or post to my Facebook page. To get winning, donor-centric,  goal-focused fundraising & marketing tips delivered directly to your inbox sign up here!