Like Water…Make Yourself Essential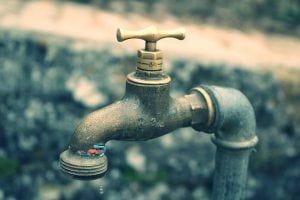 I simply wasn't prepared the first time I got the Cash Flow call: Contact a few board members, and ask them to accelerate their pledge payments. And so I did, awkwardly, at best.
Flash forward a few years to an urgent: A contractor's invoice was due.
By this time in my career, I was prepared. I ran a Cash Flow report and returned the finance officer's call.
If you haven't found yourself in this situation, you will! I'm offering several ways to prepare:
Be proactive.  Ask to Be at the Budget or Goal-Setting Table.

Successful development directors don't wait until someone arrives with a number they're expected to raise!
No, whether it's in writing or not, your job is to meet with your executive director one-on-one, and offer to help set the annual budget or capital goal!
Your offer will be welcomed! Unlike anyone else in the organization, you know your donors' capacity, propensity, and history of giving. You're best positioned to project future giving.
Prepare Before You Act.
Run a Cash Received report for the past three years. Your best friend at this point is your donor tracking software. (These range from Raiser's Edge to Excel.)
This data positions you to be a leader in one of your organization's most important conversations! You may say, "Based on our past three years of fundraising, I believe we can raise $X this year." (Miracle Strategies can help you coalesce this information.)
Highlight Outliers.
For example, the surprise estate gift you received last year shouldn't be included in this year's goal. My goal was once reduced by over $1M from the previous year because the donor had clearly said, "There's no more where this came from!"
Offer to Stretch Before You're Asked.
Describe how you plan to grow current donors and reach new supporters. When someone asks, "Where are you going to find the money?" be prepared to answer. (Video on how to find new donors.)
Executive directors respect and rely on development directors and fundraisers who know when the money's coming in as well as where it's coming from!
The Cash Flow Call Will Come! Contact Miracle Strategies to help you prepare!
To discover more simple, experience-based fundraising tips, Click Here.
Do you have a fellow fundraiser who may benefit from this information?  Click Here.