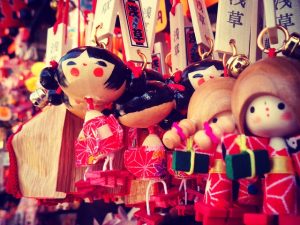 Close your eyes for a moment and imagine that each of your board members sincerely wants to help you raise more money!
I believe with three simple tools you can transform this daydream into reality. The tools are free and commonplace but often ignored. They are the agenda, detailed notes, and follow-up actions.
I've found that when I record, remember, and remind, board members are far more likely to connect, encourage, and convince.
The Puppeteer and the Fundraiser
When I was in 3rd grade at Harlan Elementary, we were treated to a professional marionette show. I can't recall colors of the painted wooden puppets or what they performed. However, I clearly remember the final five minutes.
The puppeteer walked onto the stage, holding a single puppet on a control bar. He deftly demonstrated the hand actions used to create the show we'd just enjoyed. Seemingly, without effort, he transformed the limp puppet into an active performer!
Fundraisers are like puppeteers. Our skillful, behind-the-scenes work transforms busy, distracted board members into beautifully performing fundraisers!
Our joint performance is rewarded!  Our mission is strengthened. We fundraisers receive applause, pay increases, and promotions.
Then, the lights go down. We leave the stage to work our magic for another year, using those same basic tools which made us successful before.
Tips to Create Action and Accountability
1. Create an Effective Agenda with the input of your committee chair.
An agenda causes busy people to relax. (Ahhh! This meeting won't last all night.)
The agenda may simply include a welcome, an update on philanthropy dollars raised or pledged year-to-date, and a review of past actions.
Focus on the action section. Include names and numbers and next steps. Show gratitude to committee members for sponsorships confirmed and pledges signed. Encourage and offer advice if there are challenges on their prospect list (no longer interested, divorce, illness, relocation).
Resist adding "marketing" to your agenda. A former boss told me, "Everyone's a marketer." Another said, "When boards don't want to raise money, they discuss marketing."
2. Take Notes and Record Actions. As a non-profit leader, I asked my team to bring a notebook or laptop to every fundraising meeting. I also took notes.
As a consultant, I still hold myself accountable: Just yesterday, in two client meetings, I scribbled 7 pages of notes, using a cool app on my new Christmas gift, an iPad Pro. (I use asterisks and the highlighter to mark names and actions.)
3. Email follow-up actions: Busy board members and committee volunteers love this step.
It's tempting to forward all of your notes to the entire committee. Customize instead. Volunteers don't have time to sift through everyone else's actions.
Follow up on your own actions: Draft a letter, drop off a packet, mail an invitation, text a phone number.
Just this week I heard from a client who has dropped off 56 letters to various board members. Nearly all 56 are to new prospects, and without this key follow-up step — essential to getting personalized notes — results will not be maximized!
The Conclusion
Each step in the marionette's dance is orchestrated. Start today creating agendas, taking notes, and following up with actions. Soon, your board will be performing, your audience will grow, and you'll be invited onto the stage for loud applause.
---
Want a professional perspective on your project? Contact Phoenicia.
Watch a sample of her work here!
Discover more simple, experience-based fundraising tips, by Clicking Here.
To share feedback on this post, email PMiracle@MiracleStrategies.com or post to my Facebook page. To get winning, donor-centric, goal-focused fundraising & marketing tips delivered directly to your inbox sign up here!