Ignore the Consultant!
Special Events Do Stimulate Giving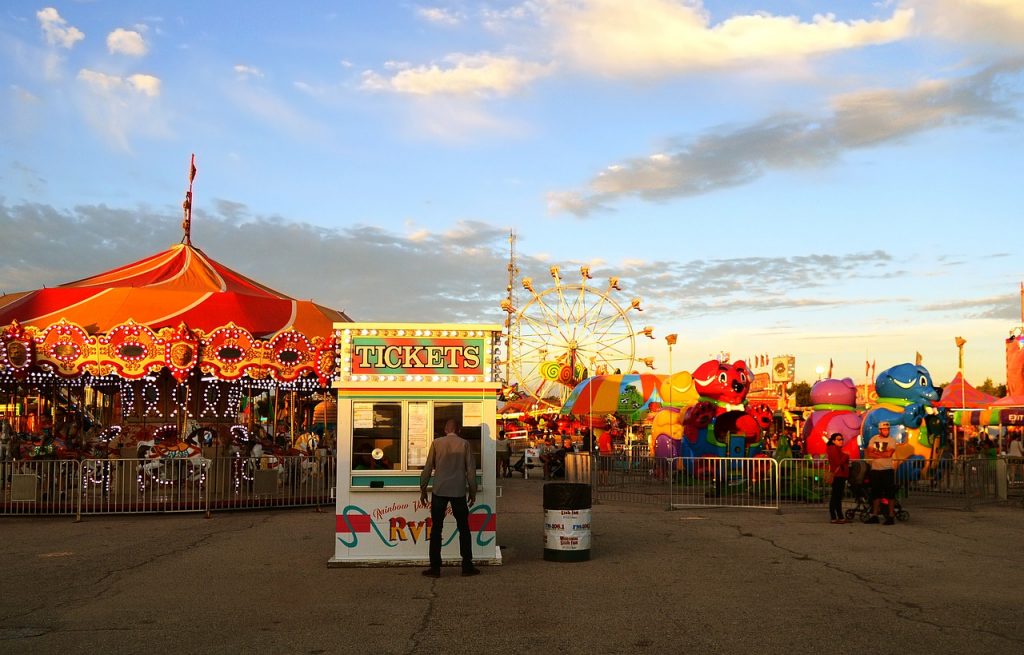 Is your not-for-profit organization stale, stuck or stagnant? Plan a special event!
Special Events require a deadline, a working committee, a sales (sponsorship) document, and a cause to support.
Clearly, this is not the advice given by consultants or at fundraising conferences.
Traditional wisdom goes like this: Events are a lot of work and, oftentimes, the net proceeds are paltry compared to the effort and the need.
This is mostly true. Why then, would I recommend that you consider launching or re-invigorating an existing event?
Primarily, it's because I believe in raising money where you live and create impact.
Here, in our southern communities filled with generous retirees, events aren't just fundraisers. Events are scheduled ways to meet like-minded people and to connect socially. We NPO's benefit greatly!
However, since you may need real reasons, I've provided three quantifiable reasons to help you convince your board of directors that a special event should be part of your annual fundraising calendar.
How Special Events Engage Your Board and Re-Energize Your Non-Profit Organization
1. Special Events have deadlines
As non-profit leaders, we believe our board is well aware of our looming year-end deadline. We plan and work diligently to meet fundraising goals which expire on December 31st or June 30th.
Board members, however, are often enjoying a New Year's Eve Party or Summer Cruise with the Grandchildren on these dates. However, when their names are associated with a special event, deadlines matter.
The visibility of a Special Event outcome drives performance by both the committee and staff.
How to Choose the Right Testimonial for Your Event
2. Special Events require giving levels.
Even the newest committee member understands that successful special events require giving levels. Populists, socialists, and capitalists unite when designing special events benefits sheets.
Suddenly, ranking one organization as "Gold" for $15,000 and another as "Bronze" for $1,250 isn't elitist. It's smart.
Giving levels often include visibility opportunities as well as tables, tickets, and teams – all attractive options for human resources and marketing departments within local and corporate business offices.
3. Special Event giving is usually temporary and transactional, but events create good feelings and great PR.
Can your special event create a door-way for a major donor relationship? Absolutely, but only in targeted ways. For years, I ran "Last Year But Not This Year" reports in an unsuccessful effort to re-engage special event ticket holders.
(However, this strategy worked fabulously for local businesses and corporations. Year after year, we received support as long as we asked.)
Organizations which target and engage special events attendees have the best chance of deepening important, high-net-worth relationships.
Staff is key at this point. Call on your committee members, individually. Ask each of them whether they're aware of any event attendees who should be added to your major gift prospect plan.
This is not an opportunity for staff to rush an ask. Event attendance does not lead a major gift without a strategic, intentional plan.
Your best bet is to "bridge-build" to the major gift prospect through the trustee or committee member who invited them to attend the special event in the first place.
True story: The largest single gift received by any not-for-profit where I fundraised began through attendance at a special event.
Over the years, giving grew. The relationship deepened. Staff never jumped over the keyboard member in some fruitless effort to put a check mark in the "we-asked" box!
Does this take more time? Yes.
Is it worth the wait? Yes.
Conclusion
If your organization is stagnant, stale or stuck, talk with your board about how a Special Event could work for you.
To learn more about how to maximize events, simply email me, and I will send you my endless event checklist. In exchange, I would love your feedback on how it works for your NPO.
---
Want a professional perspective on your project? Contact Phoenicia.
Watch a sample of her work here!
Discover more simple, experience-based fundraising tips, by Clicking Here.
To share feedback on this post, email PMiracle@MiracleStrategies.com or post to my Facebook page. To get winning, donor-centric, goal-focused fundraising & marketing tips delivered directly to your inbox sign up here!